https://openpolicy.blog.gov.uk/about/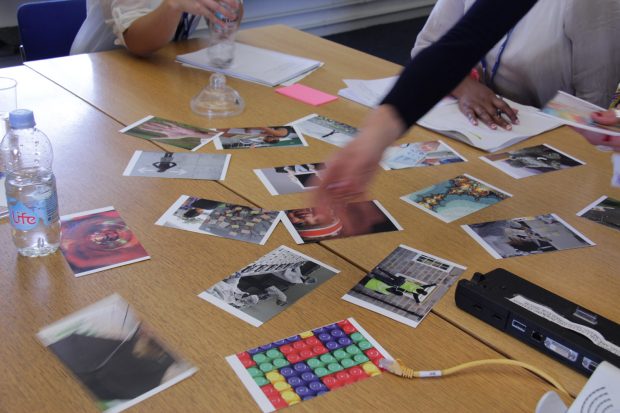 Policy Lab is bringing new approaches to policy-making. From data science to user-centred design, it provides fresh thinking and practical support, working as a research and design testing ground for policy innovation across government.
The Lab is funded by departments for departments and works on projects coming from all parts of government.
Open-policy making is key to the Lab's approach. Policy Lab creates a neutral space for policy-makers to collaborate across departments and engage with the public and external experts in key policy areas. This involves a rigorous, collaborative process, working in close partnership with policy teams and using a range of innovative tools and techniques.
The practices of Policy Lab are described throughout this toolkit and in the Policy Lab Methodbank.
Policy Lab support is best suited to tackling intractable, complex, systemic policy problems that require fresh thinking that can lead to potentially transformative solutions.
So far, Policy Lab practice has involved three main areas of focus:
delivering new policy solutions through inspiring practical projects
building the skills and knowledge of the policy profession and wider civil service
inspiring new thinking and innovations in policy through writing and experimenting
The Lab's approach is agile, flexible and iterative and can help departments in many ways.
support policy teams to identify new insights into the needs of service users
generate ideas that can stimulate innovation and transformational change
acquire knowledge and expert opinion to inform policy development
create opportunities to enhance the deliverability of policies through testing and prototyping
produce efficiencies and cost savings.
Policy Lab has so far worked on ten practical projects ranging from policing in a digital age to, family mediation and the future of ageing. As of November 2015, 2,500 civil servants who have been involved in lab lights, sprints, policy schools and learning and development training courses. The Lab has also engaged with a wider community of over 5,000 people inside and outside government through talks, workshops and its online presence.
Policy Lab offer lab taster sessions, which are an opportunity to work up a project idea in an introductory workshop for policy teams who may be interested in running a lab project. These are usually followed by policy sprints, which are more intensive, collaborative workshops over one to three days designed to help teams accelerate a project.
Lab full projects can run from three months to a year and involve working intensively with service designers, ethnographers, data scientists and subject specialists on complex challenges. Policy Lab also run experiments, designed to develop a number of policy "firsts" for government. The Lab also invite departments to set a challenge or join us to try our new ways of working through one off trials of new and emergent techniques.
If you are interested in working with Policy Lab email policylab@cabinetoffice.gov.uk