https://openpolicy.blog.gov.uk/what-is-open-policy-making/
Open Policy Making is about better policy making: being open to new ideas, new ways of working, new insights, new evidence and experts.
The open policy maker is: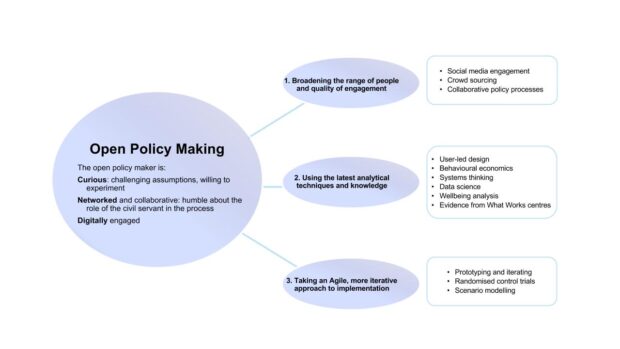 Open policy making is about opening up the whole process to new ideas, techniques and voices - not just about transparency and public opinion. Different levels of openness, approaches and tools are suitable for different policy issues.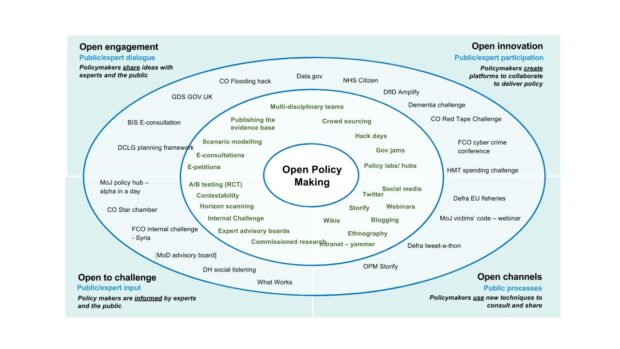 Paul Maltby, Director of Open Data and Government Innovation at the Cabinet Office, says: