Welcome to Open these, a regular post dedicated to the blogs, reports and discussions from the week we think open policy practitioners will enjoy.Leave the authors a comment or join the conversation on Twitter! #openpolicy
Links (will open in new tabs)
Did you watch Sir Jeremy Heywood talking about open policy making?
We are continuing our work on #northernfutures! Have you signed up for the open ideas days on October 16th?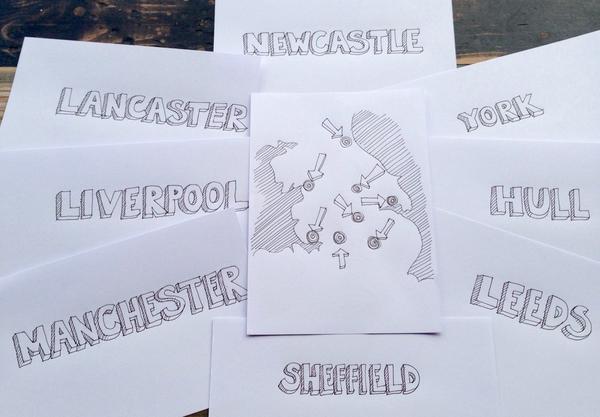 Dave Briggs is going. (Have a look at his blog and see if you can guess which city.) (Also check out this video of Dave's strategy, leadership and capability webinar.) (Dave came in to meet Policy Lab this week.) (We liked him.)
The Washington Post looks at that first special moment between a person and their online government services (via @gquaggiotto).
A Danish Design Centre report on innovators and design and technology for society (also thanks to @gquaggiotto... we do follow other people, honest.)
Simon Terry's best advice on changing culture: start by changing action.
The Royal Statistical Society has written a manifesto on improving data for policy making, democracy and prosperity.
Ingrid Melvaer from Design Council on how they built experimental psychology into the design process of the Knee High Challenge (which is about designing services for little children rather than your new winter boots).
Check out Ideo's new DesignKit - human-centred design tools and case studies (via @helenbevan).
George Julian on the many 'c's of change.
Tweets of the week
Disclaimer: links are to content readers may find interesting or thought-provoking  and do not imply agreement or endorsement, in whole or in part, or with other positions taken by the authors or publishers.   Subscribe to our email notifications of new posts.