Do you remember getting your National Insurance number? The red, blue and white card with the 9 characters across the front. How did you remember it? When did you use it? And how did it make you feel to receive it?
These are all the things we have been exploring with young people in Policy Lab's third demonstration project with HMRC. Young people do not get the card anymore - just a letter containing the number. Lots of these are getting thrown away or lost – last year HMRC had around 540K calls asking for NINo reminders which costed around £1 million to answer.  As about 75% of customers were under 24 it's clear that the majority of people who lose their number are young.
So our project is trying to improve the way young people become aware of, receive and use their National Insurance numbers and seeing how we can design this first interaction between a young person and the state in a way that improves their interactions with all Government services. Think about a really great experience you've had a joining a service. Was the iPhone charged up and ready to use? Did you receive bite-sized instructions? Were you able to set your preferences for how you wanted to use the service? How can we translate these experiences into Government?
We have been working with Livework to do design ethnography with six young people, and co-design workshops with a dozen more, and have come up with some great ideas.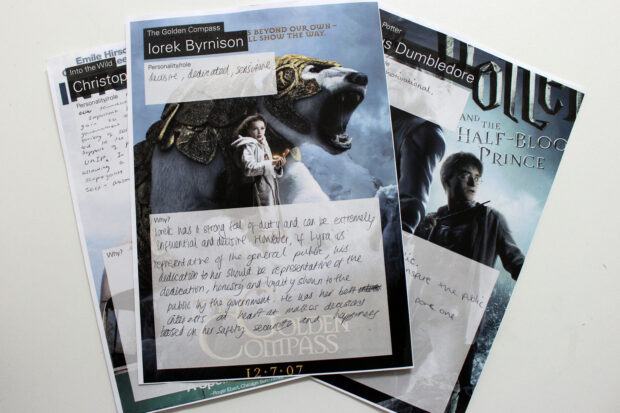 One of those is a better letter. A online, digital process is of course planned for the future. Ideas from our project envisioned on online process where young people could go to 'pull' rather than 'be pushed' a whole range of services, starting with a NINo, at a time and in a way they wanted. But that is still some time away, and until that happens, our project found that it does need a re-write. We tested a prototype with them and their response was that it didn't look important enough and that they probably wouldn't read it. National Insurance is a difficult topic to sell to young people as it relates to contributions to your state pension - which is too far away for 15 year olds to care about.
So we asked young people to re-write it, showing them examples of other important looking documents. We refined their ideas a bit and now have three prototype letters that we want to test with them so that HMRC can choose the best. Prototyping in this context is different than the trials that the Behavioural Insights Team have been doing with HMRC. Whereas trialling provides rigorous quantitative evidence of likely impact, prototyping gets quick qualitative feedback to allow you to iterate and create a better product or service. The advantage of using prototyping here is that we do not have time to do a long trial (we'd have to wait some time to allow the young people to lose their letters and measure the impact) and we can ask questions about a number of different variables (including about how it makes young people feel about Government).
Good timing as Open Policy Week is in a couple of weeks, and we are going to use it to try out some new ways of engaging a diverse group of young people, for example going to events where young people are anyway (not asking them to come to us), running workshops in schools and running a talkaoke. If you have got experience of innovative ways of engaging with young people, we'd love to hear about them. And we wouldn't mind your thoughts on the letters too!!
Follow Policy Lab on Twitter.