Take a moment to think about the different ways you have learned knowledge and skills in your life. You've spent time looking at a black – or white – board in the classroom at school. Maybe you've done an apprenticeship or been to university. You've got a job and gone through many steep learning curves as you take on new activities and roles. And if you're lucky, your employer has provided training to help you progress and develop.
For most of us, what we perceive as formal learning stops there. But we continue to learn in many more informal ways. When we watch a documentary on TV, when we intuitively use a new app on our phones, when we start a new hobby.
This is lucky, because in the future continuous learning throughout our lives is going to become even more important for two reasons.
Firstly, technology is going to transform the way we live. It will automate some jobs or parts of jobs, but also create jobs and new opportunities for innovation. The top growth jobs on Linkedin – data scientists, IOS developers, coders – didn't even exist 10 years ago.
Secondly, we are going to be living – and therefore working – longer. We are going to change roles throughout our longer working life, and perhaps move to different types of work after what we currently see as retirement age.
We need to combine formal learning and increasingly informal methods so that we can come up with new ways of identifying opportunities for self-improvement and learning the skills to do them.
This isn't something that Government can do alone. In fact, the best people to do it might be those who will be about to start a working life that might contain three or four careers, who are used to digital and informal learning, and can dare to imagine. That's why we're proud to have collaborated with GO-Science and set an RSA Student Design Brief on Learning for Life. For the next 9 months, students – or teams of students – from 81 different universities across the UK, and 26 worldwide will be encouraged to design new products, services and even policies to support people to learn through their years.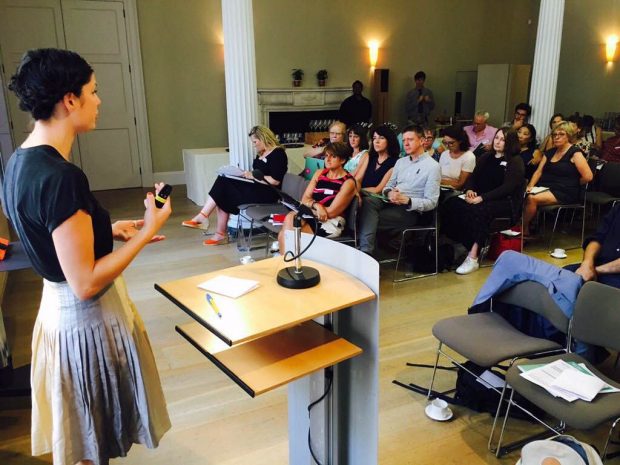 This is not the first time that we've opened up policymaking to the best and brightest student talent. We collaborated with Royal College of Art service design students to come up with ideas to get more people to socially invest in things they care about (you can read about one student's project here) and with Central St Martin product design students to design products that could support an ageing population. We've been incredibly impressed with their quick ability to understand and empathise with users, to come up with novel ideas that policymakers would have never thought of, and to prototype or mock up the idea, allowing them to share it with others and get feedback.
They are learning and reflecting throughout their projects and I am sure this will generate the creative sparks they need to allow wider society to learn and thrive throughout their lives.