The London Borough of Lambeth wanted to get young people living in the area involved in making decisions and designing better services. The Youth Offending Service had a £20,000 grant to spend on a project that would benefit the young people that they worked with.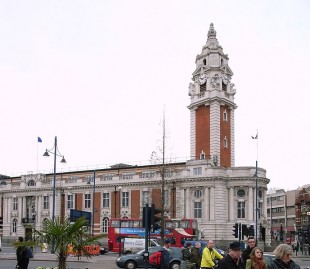 Lambeth council set up a small team that included three young people who were under YOS supervision order, professionals working with young people and the children's commissioner. The team found working together quite difficult at first and had to spend some time and effort getting to know and trust each other and respect the contributions each could offer. They met in a cafe rather than at council buildings. They also used different techniques such as 'appreciative inquiry' and visualisation to imagine what the future for young people in Lambeth could look like and the steps they would need to take to get there. 
The young people led the process of deciding what to fund. They agreed there were nine main 'outcomes' they wanted to see from the project and asked for applications against these. They insisted that young people should be involved as projects were designed, developed and delivered. They led the interviews with the shortlisted applicants, asking searching questions about their commitment to involving young people.
Finally, they awarded the grant to a project that would involve local people in a Lambeth-wide talent show.
Read more here - Co-producing young people's services in Lambeth.