I joined the Partnerships Team in late July from a small research consultancy that worked with start ups and social enterprise organisations. The 'open' movement in all its forms is a long standing personal interest for me and as our world becomes more technologically enabled to be consistently 'open', my professional work couldn't help but take note of it. So, I've been aware of what 'open government' and 'open policy making' (OPM) are for some time. I've also followed the work of OPM team in the Cabinet Office and attended a few events where we'd all talk about what being 'open' meant and how it might work. Understandably, those conversations focused almost exclusively on how 'we' – those citizens on the outside – could be more involved in OPM; what were the enablers, the drivers and the barriers to realising the vision of a more 'open' government? There was never much, if any, conversation about what OPM as a mindset and practice meant inside of government and what it might mean for everyday civil service work.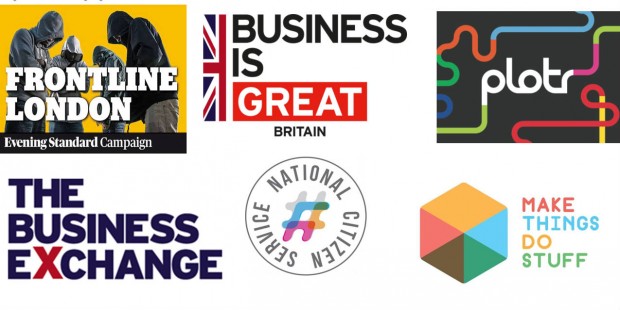 On the other side
In joining the Partnerships Team, I now get to do that every day work and see the 'other side'. We work with business to collaborate on policy challenges and deliver partnerships with government like Make Things Do Stuff and the Evening Standard's Frontline campaign. Doing this work, we naturally need to move across departments to understand different policy areas, engage intelligently with those businesses that are likely to be impacted and look at ways in which government as a whole can deliver with business. It's the Partnerships Team's job to navigate this, and so far it's been amazing to encounter openness, collaboration and a genuine willingness to help from whomever I've spoken with. Oddly though, it feels like a challenge to know when you're 'doing' OPM – a siren doesn't go off and no one from the Open Policy team bursts out of a cake [this can be arranged - OPM ed.]. But, OPM is what this team is doing all the time; working inside government, outside of government and across the two, sharing information and insight and creating collaboration. It's happening all the time.
If a tree falls in a wood and no one is around to hear, does it make a sound? Similarly, if some open policy making is going on but there is no one to blog about it, did it happen?
Internal OPM is rarely highlighted by the public-facing conversation and perhaps it should be; although I'm definitely not advocating for us to focus too much on our own navels, and of course, there is much more we can do. However, it feels to me – as a newbie - that perhaps there's more to celebrate about what open policy making means inside of government and with businesses than we give it credit for. Or blog about.
Tell us what you think in the comments below, on twitter, or on LinkedIn.
Subscribe to our email notifications of new posts.