Before I joined the civil service, I worked for a couple of years in management consultancy, working mainly with local government on improving efficiency, transforming services, and working better with citizens. One of the key lessons I learnt from that role was, when I'd looked at what a service was already doing and was making recommendations about what they could do to change, to always include as an option: 'do nothing'. 'Carry on.' 'As you were'.
Under the challenges of reducing budgets and increasing demand that my clients faced, doing nothing wasn't a great option. But it was important to include it so that it was really clear to everyone that doing nothing was genuinely an option. It wasn't a default, or something that happened while people were making other plans. To do nothing - to refuse to change, to refuse to address the challenges - was to make a choice, one with serious consequences.
I've been reflecting on this recently because this is my last week with the open policy making team and with Cabinet Office: next week I take up a post with HMRC working on personal tax. HMRC is a forward-thinking department - one of the open policy making exemplars, they've embraced digitisation and behavioural insights, among other tools and approaches, and I hope they'll welcome me and my eagerness to join in and try to apply all the things I've learned from working on wellbeing policy and open policy making.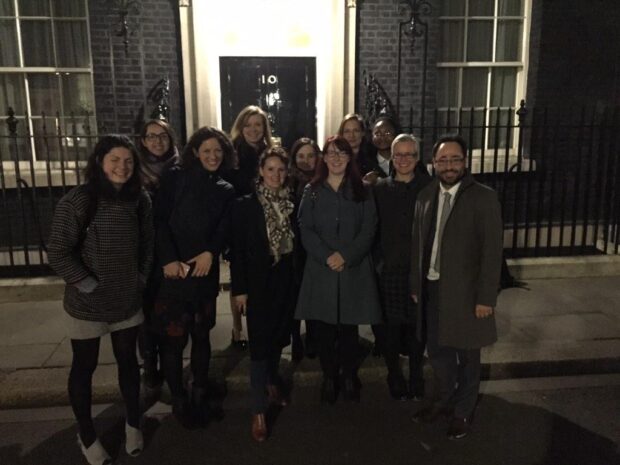 To meet that aim I know I'll need to keep focused on being part of the change I want to see in policy making. That I'll need to ask questions about whether I'm using the right tools for the job, take risks, challenge myself and any old habits I see around me. That I'll need to keep up my relationships, going to events, staying on top of interesting new thinking from inside and outside the civil service. That I'll need not to fall into the trap of doing nothing, because doing nothing isn't a choice I think civil servants have the luxury to make right now.
So I will go away and try to do something instead! I'm going to miss the team here, the wonderful policy community I've had a chance to get to know inside and outside government, and the exciting work and opportunities coming up on open policy making as we look forward to the next Parliament, but I look forward to the challenges of my new role.
Stay in touch @ljollerhead.