This year marks 100 years since women first won the right to vote in the UK, and the 90th anniversary of the Equal Franchise Act (#TalkDemocracy). To build on their legacy and encourage wider democratic participation, Policy Lab supported the Cabinet Office's Constitution Group and Government Equalities Office to develop a youth engagement toolkit for MPs and peers. The idea was to build on some of the great stuff already happening, and inspire more young people to take part and ultimately have the confidence to vote when eligible.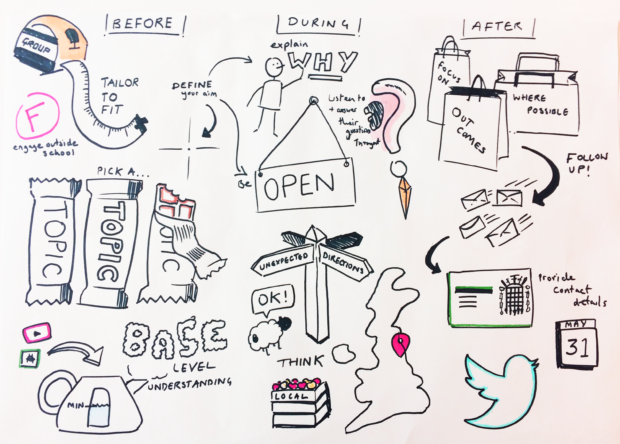 So co-designing the materials with those who would use it was essential. The Constitution Group was already working with young people, but wanted Lab support to engage effectively with MPs and their offices.
In a first for Lab, we ran a workshop for MPs. The cross-party group were all highly experienced, with great examples from their own constituencies and others, and lots of ideas about what could be done. We wanted to use that expertise to test some of the ideas the Constitution Group had already developed. Recognising that MPs are pretty pressed for time, we used sketchnotes to quickly explain all the insights from the team's initial research. Then we shared prototypes of some of the early ideas, such as Live Q&A sessions on social media and journey maps of their day to day decisions.
Finally, we tested the communication of the ideas: did the 'pack' created for parliamentarians make sense? Would a hard copy or digital version be most useful? If they had a hard copy, where would they keep it? Who would use it and how?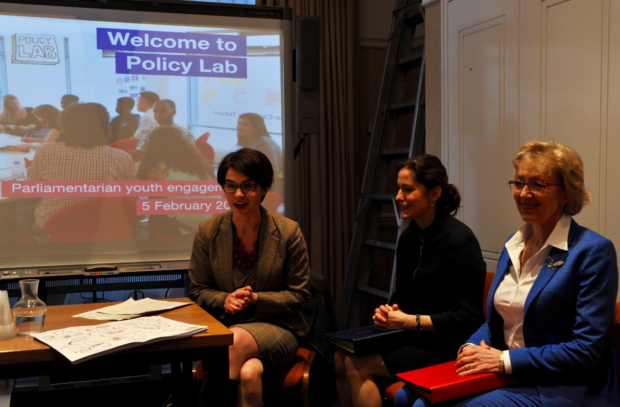 One key insight - unsurprising, but worth noting in this context - was that MPs are pretty confident public speakers, with loads of experience of meeting people and connecting with them. So the tone of the pack needed to be right - not too patronising or prescriptive.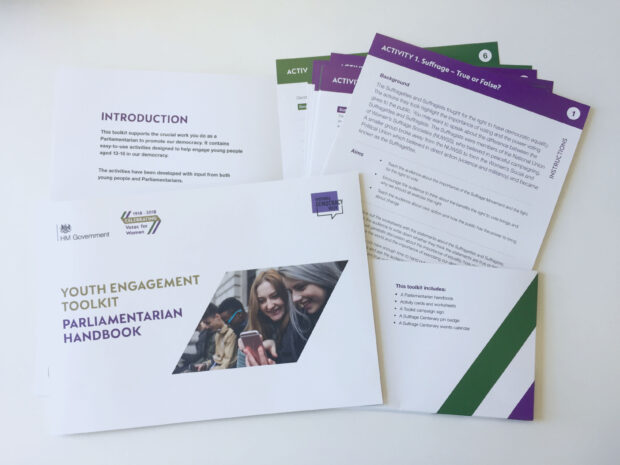 We also discovered that any content should be downloadable and easy to find for parliamentary staff who often were on the move and responsible for arranging events and briefings.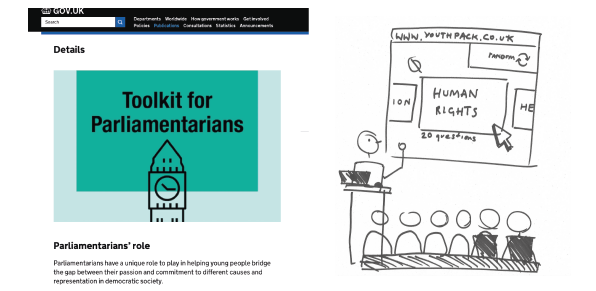 Finally Parliamentarians found photographs for social media and hashtags to be really great ways of engaging with young people and taking the conversation to a bigger audience!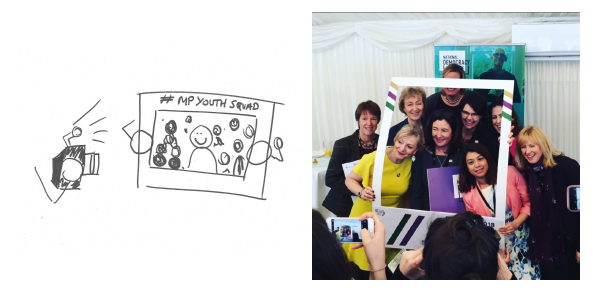 It has been fantastic to see how ideas and feedback generated from the co-design have gone from challenge definition through to delivery.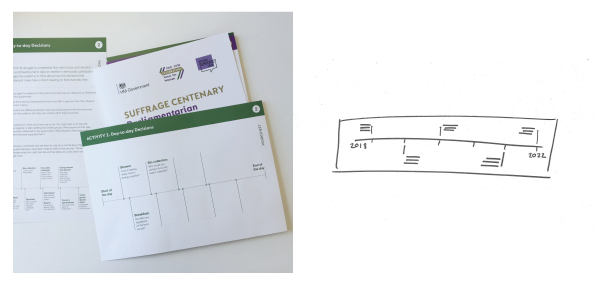 The most recent Hansard Society Audit of Political Engagement indicated that 18-34 year olds are much less likely than those aged 35 and older to feel knowledgeable about politics. We hope the Government's pack will go a little way in improving youth engagement whilst encouraging parliamentarians to experiment with new ways of opening up and enriching our democracy.