The Department for Transport's Maritime 2050 Vision sets out the role the shipping industry plays in the UK economy, directly contributing £2 billion Gross Value Added (GVA) in business services. When impacts on the wider economy are accounted for, including the rest of the maritime sector, this rises to nearly £5 billion (p.15).
Technology in the shipping industry was at the heart of Maritime 2050:
The UK maritime sector has a wide range of innovative and ambitious SMEs bringing new products to market that will improve performance and enable better business led decisions to be taken by the global maritime sector. (p16)
In the context of this tech innovation, the Maritime and Coastguard Agency's new Maritime Autonomous Regulation Lab (MARLab) commissioned our team to help them understand how to safely encourage industry to develop autonomous ships in the UK.
As part of this work, Policy Lab unveiled a set of speculative maritime signalling flags at London International Shipping Week 2019 (LISW), inviting a conversation between industry and regulators about the future of ubiquitous autonomous vessels.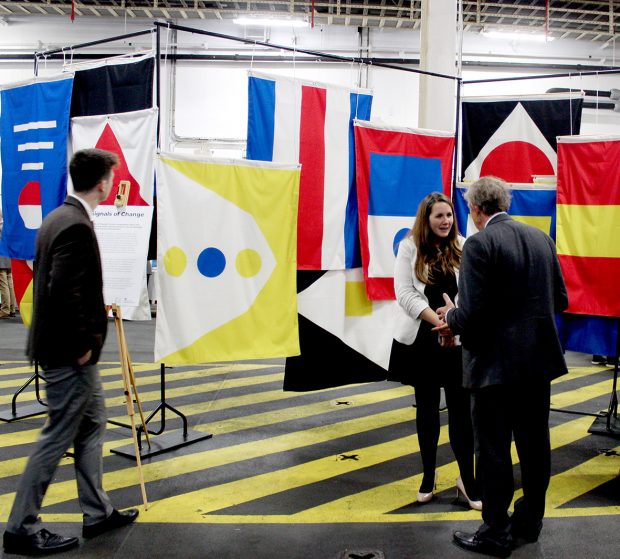 Today, seafarers use combinations of the 36 international maritime signal flags to assign vessel ownership and communicate between ships. But, with autonomous vessels predicted to grow into a $136 billion global industry by 2030, the exhibition asked innovators: how might these need to be updated for the 21st century? If digital communications break down, will autonomous vessels need to winch up traditional flags to ask for help?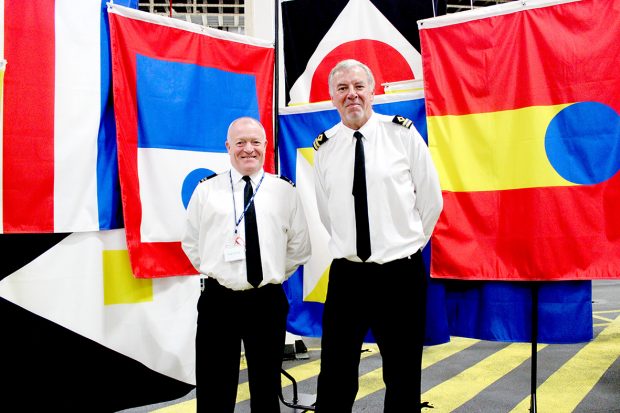 The 'Signals of Change' installation by Nina Cutler, an interdisciplinary designer at Policy Lab, drew inspiration from the heritage of Greenwich where both the Cutty Sark and National Maritime Museum are based.
She said:
The speculative flags both reflect the UK's deep maritime history and echo the visual language of nautical flags to explore possible future relationships between manned and autonomous vessels, regulations, ethics and safety.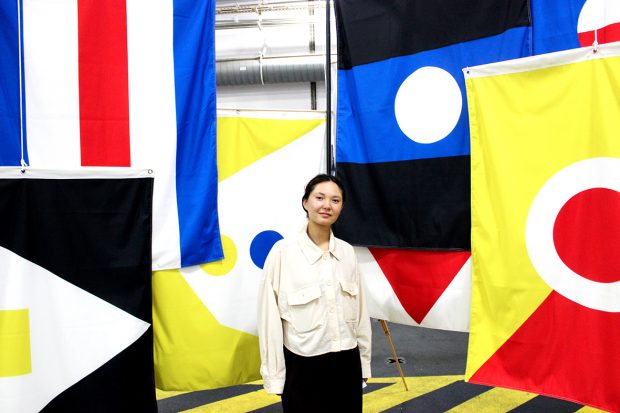 Each of the nine flags represent a serious challenge for regulators and life at sea. What would happen if a pirate tried to board an autonomous ship? How might that ship notify others about a physical breach? Or, what responsibility does an autonomous vessel have to helping others who are in distress?

There were also two existing maritime signalling flags on display, showing that changes in regulation are certainly likely to be more evolutionary than revolutionary.
The exhibition was held at the LISW Technology Showcase event, aboard the RFA Lyme Bay moored by Greenwich pier and had over 40 examples of the latest maritime technology on board, including the now infamous Boaty McBoatFace, an autonomous submarine used for scientific research.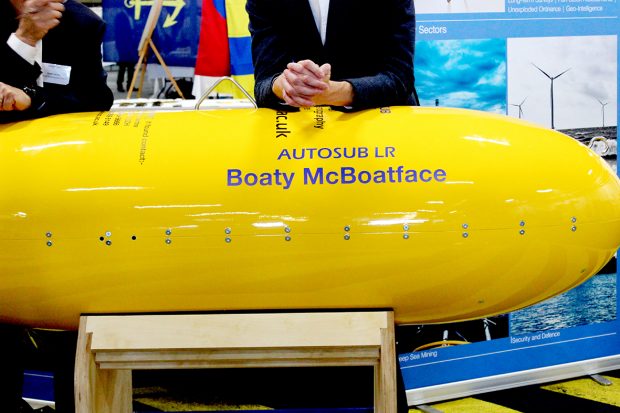 With such impressive technology at the showcase, the design of the installation had to stand out. Nina reflects,
with most of the space populated with high tech machines, we thought the best way to engage people would be to go for the opposite; traditional fabrics and ropes. The flags show that regulation is not something solid and fixed, but something that needs to move with the changing wind.
This project builds on Policy Lab's earlier work on the Technology and Innovation chapter of the Department for Transport's  2050 Maritime Strategy, where we used speculative co-design techniques to explore earlier phases of the project.
Our task now is to synthesise everything we have learnt, working with MARLab to explore how the MCA regulates Maritime Autonomous Surface Ships, promotes safe on-water testing and supports UK industry. 
If you are interested in exploring the use of speculative design techniques in policy, please get in touch: policylab@cabinetoffice.gov.uk.