I am delighted to be launching the new Policy Lab prospectus.
At the heart of the Lab's work is a mission to "radically improve policy making through design, innovation and people-centred approaches." The team now has a track record of more than 180 policy innovation and development projects delivered in almost every government department.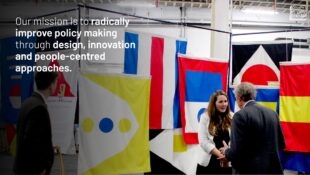 From the care review to housing and autonomous ships, our work brings new voices into the debate and leads to real impact.
We bring leading edge approaches to policymaking into the heart of government. Over the past eight years we have pioneered the use of policy design, ethnography, systems thinking and collective intelligence. Our new innovation strategy means there is more to come.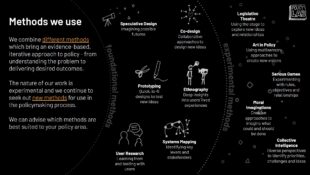 The prospectus is the first time we have brought our offer together into a single document. It sets out how we can bring our multidisciplinary expertise to bear on the challenges faced by policymakers within and beyond the Civil Service, as our work expands into local government and the wider public sector.
If you would like to commission us, partner with us or learn more about our work please get in touch: team@policylab.gov.uk
Simon Parker
Director of Transformation and Policy Capability, Department for Education