William talked about this project at the OPM Sprint event on 19 May. He was 1 of 7 presenters from exemplar departments we asked to present on how they are using open approaches. Check out the Storify linked from the Sprint post to see his slides.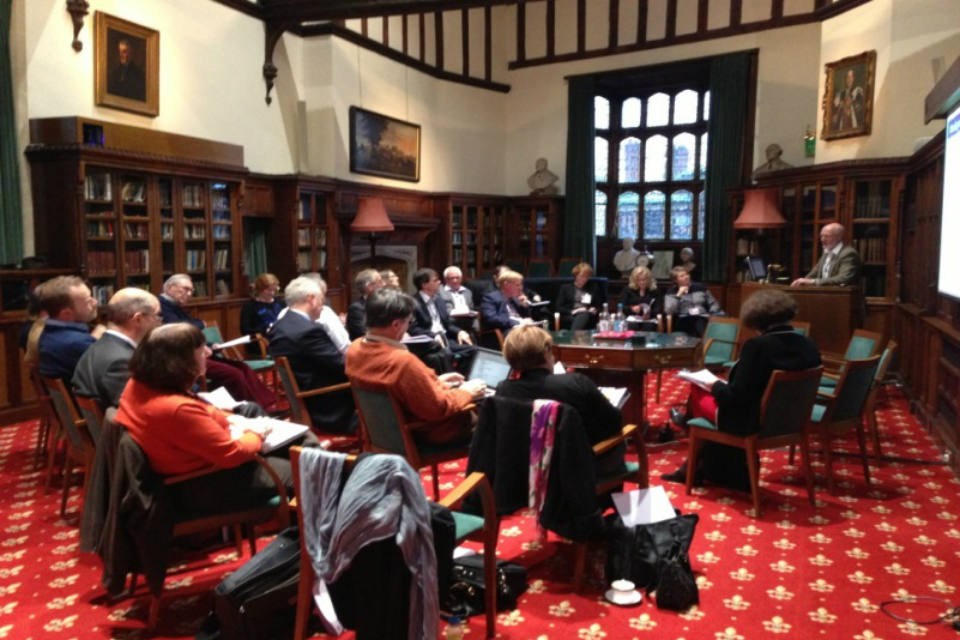 Getting the Grey Cells to work together is a true representation of open policy making problem solving.
With that in mind, the Department for Communities and Local Government (DCLG) has been working with the Government Digital Service (GDS) Digital Inclusion Team, Loughborough University's Sustaining IT (SUs-IT) project, the New Dynamics of Ageing Programme and St George's House, Windsor to take a fresh look at how we tackle the 'Grey Cells' challenges: an ageing population, the spiralling cost of care, and the levels of digital exclusion amongst the over 60s.
Building on SUs-IT's 'Falling-off the Bandwagon' study, looking at the experiences of 1000 older people on how best to stay independent and connected, DCLG and GDS have been mapping local digital inclusion-themed projects to identify those that could help older people and that might be ready for wider adoption.
In support of this DCLG recently hosted a Policy into Practice workshop bringing together GDS, policy makers, practitioners and researchers to share the latest SUs-IT research findings, learning and experience, and to gather new insights and ideas.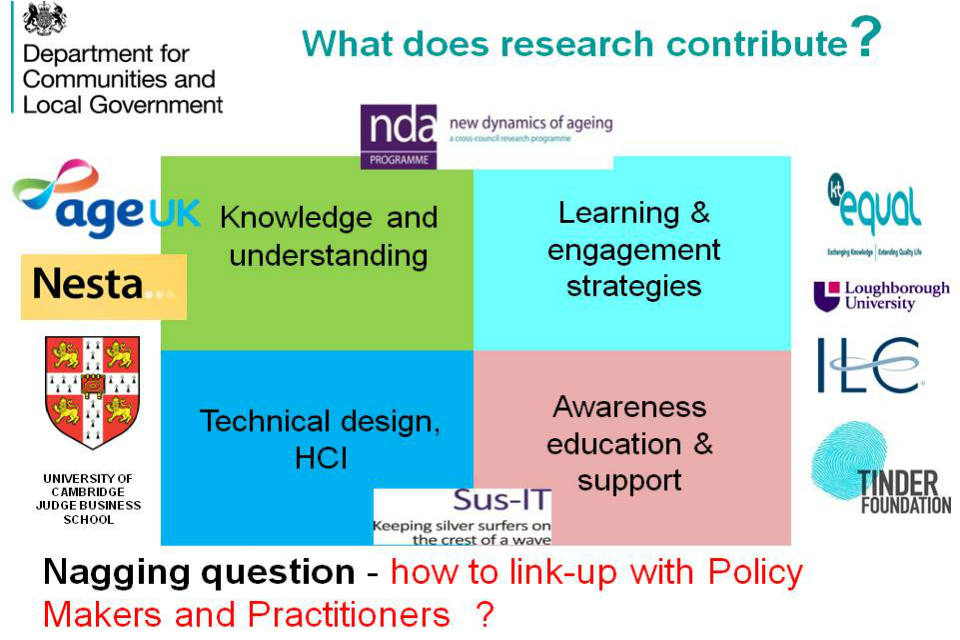 But the story does not end there. DCLG and Government Office for Science are planning to host a crowd-sourcing workshop in July to devise a 'Connected Ageing' model built around current and emerging digital solutions. The aim of the model is to feed into the development of policy options for the future of our ageing society.
So, as Hercule Poirot might say, "Are you helping to get those little grey cells working together?" Because you never know where they might take you...
Tell us what you think in the comments below, on twitter, or on LinkedIn.
Subscribe to our email notifications of new posts.