Welcome to Open these, a regular post dedicated to the blogs, reports and discussions from the week we think open policy practitioners will enjoy.
Leave the authors a comment or join the conversation on Twitter! #openpolicy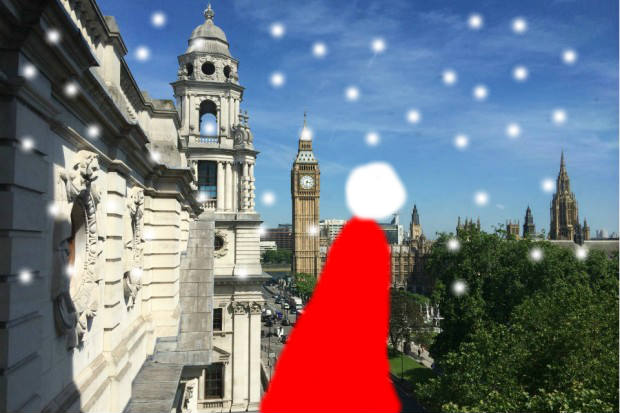 The OPM blog will be having a break over the next two weeks - visit again on January 5th to hear about our open policy resolutions for the year ahead!
Links (will open in new tabs)
Mike Bracken on what transformation means.
Simon Swales from DSTL on developing the skills to develop with messy problems.
George Goode on eight considerations for how people interact with social media in 2015.
Nesta's predictions for 2015.
Catherine Howe on what NHS Citizen, among others, means by 'active listening'.
Stefaan Verhulst for GovLab on policy making for people who behave like people (HT the lovely @gquaggiotto).
Interested in labs? (Of course you are!) Check out Lab Notes, the new monthly newsletter for the lab community, brought to you by (deep breath) Nesta, MindLab, MaRS, GovLab, and SIX.
Also: Kit Lykketoft for MindLab on how to set up a lab of your own (HT @innovandiamo).
Enrique Mendizabal on getting people to agree there's a problem before you offer them a solution.
The Interaction Design Foundation on five rules of UX design.
David Willetts blogs for Policy Wonkers, the house blog of the King's College London Policy Institute, on evidence-based policy and the precautionary principle (via the Alliance for Useful Evidence).
Steph Gray on fairness and value in digital services (HT @jacattell)
Harvard Business Review on understanding crowds: the New Power. (as recommended by director of this parish @_OpenP)
DesignX: a new design approach to solving the world's problems (HT @innovandiamo (again)).
Mike Davidson writes in Medium on how diversity benefits design.
This paper from Professor Keith Grint creates a typology of problems and the leadership styles best suited to tackling them (via @CIOPortfolio).
Listen to Rachel Burstein and Alissa Black on how innovation offices in government succeed.
Sandford Borins on the things leaders think make public sector innovation work (HT @thomkearney).
Tweets of the week
Disclaimer: links are to content readers may find interesting or thought-provoking  and do not imply agreement or endorsement, in whole or in part, or with other positions taken by the authors or publishers.   Subscribe to our email notifications of new posts.