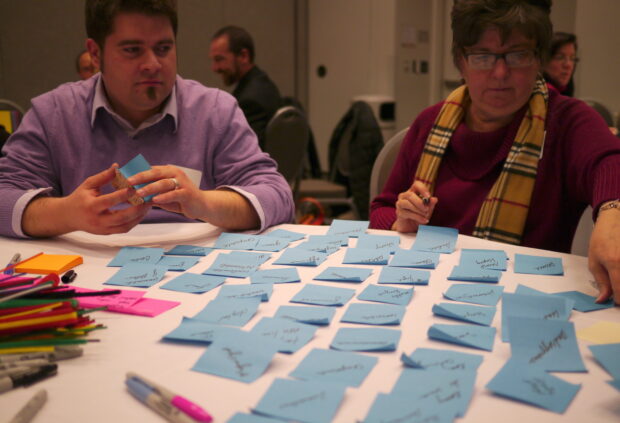 Start your week brings together trending topics and blogs on innovation, open policy making and design. It comes out every monday morning. You can see all of the previous ones here.
This week: design thinking. Design thinking started in product design as the process of designing physical products - from shampoo bottles to pens and iPods. It was a way of working that put users and understanding what a user needs at the core of the process of creativity.
As products begin to take a secondary importance in a world of services and screens, the tools and ways of thinking that created such amazing products as the iPhone are now transforming into ways of working and creating services and experiences. These services, experiences and policies understand users and design for them and with them.
So what is design thinking? how does it impact policy making? We've put together a few articles below to help you understand and begin to think more like a designer.
Follow us on twitter (@openpolicyuk) to learn more about Open Policy Making and tweet us your interesting articles or news.