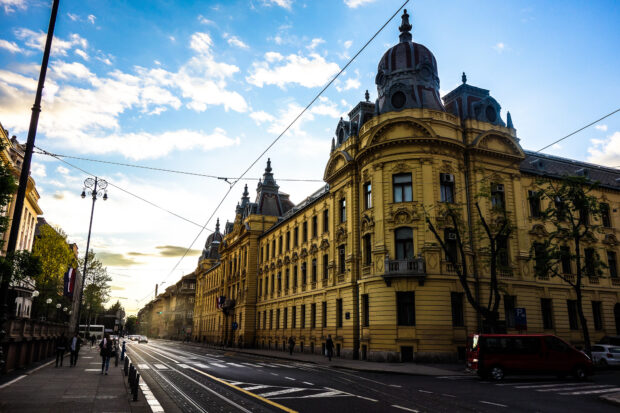 The Croatian government launched the new central e-consultation platform in April 2015 as part of the National Open Government Partnership (OGP) action plan. The move is also an important step for the Croatian Government in creating an environment for the development of a Civil Society. Igor Vidačak, Director of the Croatian Government Office for Cooperation with NGOs explores the journey that got them there and the impact of open policy making across Croatia.
---
In the past 6 years the Croatian government has made substantial reforms to enable a more transparent decision making process in Croatia. The new e-consultation platform is a single access point to all open public consultations launched by state bodies and aims to bring our standards and practices of public consultations to the next level by being more accessible.
We started reforming our standards and practice of public consultation in 2009 with the adoption of the consultation code of practice that put the interest of the public in drafting new laws and other regulations at the heart of policy making. This was followed by a series of efforts to put the code in everyday practice across the Croatian Government. This included:
Appointing consultation coordinators in all public bodies

Introducing regular and systematic training of civil servants with the State School for Public Administration

Standardizing templates and practices of reporting on the results of public consultations

Publishing annual reports on public consultations
This has allowed us to enable public and open monitoring of the performance of all government bodies, whilst also engraining more open forms of policy making across the Croatian government. 
In 2011 the Croatian government had 48 public consultations. In 2014 we launched 544 public consultations on a wide variety of laws, 1033% more than three years earlier with 4000% more contributor to public consultations. Citizens and a variety of interest groups are showing growing interest in discussing draft policies and also expecting more feedback on the reasons for not accepting certain written proposals for amendments of draft legal acts.  We're not only seeing more public interest but increasingly high expectations of the performance of government bodies.
In order to improve the overall responsiveness of government bodies through public participation in the decision making process we've had to make several important legal changes in the past few years. In 2013 we established the Freedom of Information law, that followed our 2012 law changes to the procedures of Government and Parliament that enshrined Public Consultation process in law. And in 2015 we laid down the use of new e-consultations platforms as a legal obligation for all government bodies when launching new public policy consultations. This has been a huge change for governance styles across Croatian public administration and has codified several important points for open policy making in Croatia.  
Easy access to all public consultations of all government bodies at one place

Email notifications of all newly opened consultations

Simple ways of commenting on all laws, regulations and acts and a user friendly overview of the legal act under consultation

Permanently visible and registered comments, visible to the wider public in order to encourage all users to discuss and debate policy
We've seen enormous interest and impact from the e-consultation platform. This is not just a test in open policy making - we're engraining and making open dialogue on consultations the norm across the whole of the Croatian Government. Making Government responses to each particular comment and final reports permanently visible and available we've also enabled an open monitoring of the quality of government feedback.
Since we launched the platform in April we have harmonised and standardised the practices of public consultation across Croatia. This has brought radical transparency on both sides of the policy dialogue and allowed everyone to see the flow of comments and representatives in policy making. We've been able to track the quality and responsiveness of government bodies and started the irreversible process towards a more open and inclusive policy making in Croatia.
Igor Vidačak
Director of Croatian Government Office for Cooperation with NGOs