At a recent meeting with Ben Terrett (Director of Design at the Government Digital Service) I was reminded of the importance of sharing ideas. 'You've got to blog,' he said, so here is the Policy Lab's first post. It also coincides with Nesta's i-teams report, which is sharing best practice from around the world as part of a growing community of innovation teams bringing new approaches to Government. We've received a lot of interest already from around the world to share our thinking and we also welcome others getting in touch.
Our official grand entrance into the world came in the form of a @PolicyLabUK tweet late on the evening of April 1.
Since then we have been busy delivering our first project, working with the Home Office and Sussex and Surrey police on improving the victim's experience of reporting crime.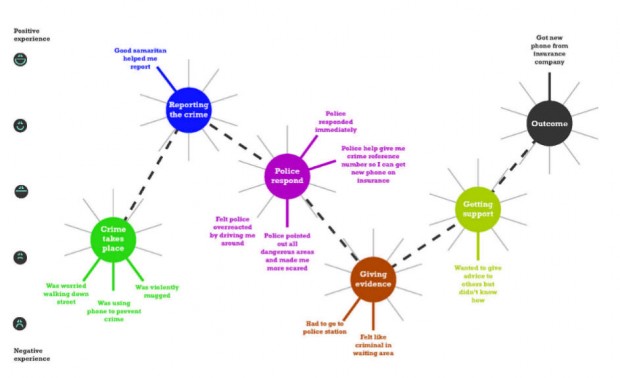 The Policy Lab is practical. We aren't a strategy unit, but rather an experimental space, trying out new techniques and seeing what works. To borrow from GDS, our strategy is delivery. In fact we have a lot in common with GDS, sharing a relentless focus on the end-user or customer experience and expertise in service design and prototyping to test ideas.
So we are experimental. Through the projects we take on this year, we hope to try out a range of new approaches and tools. These will include user-centred design, but also look at bringing together a far wider range of expertise and experience to the policy process, making the most of new digital tools such as the advanced analytics of large unstructured data, and adopting rapid prototyping and iterative development in policy. It will establish which approaches are the most useful and effective in improving the pace and quality of policy development.
We will definitely be using these tools:
Ethnographic research – which is essentially about following people and observing what they do, to understand the experience of service users and inform the design of future services
Data science – the way we analyse, link, interpret and represent data to inform policy and operational decisions
Digital – how we use it more effectively to do our jobs, including but not limited to the way we engage with the public
And I'm particularly interested in how we combine them. For example, as part of the policing project we're hoping to combine 'small data' from ethnographic research (which gives us both the victim's and the police officer's view of reporting a crime) with 'big data' that the police can access.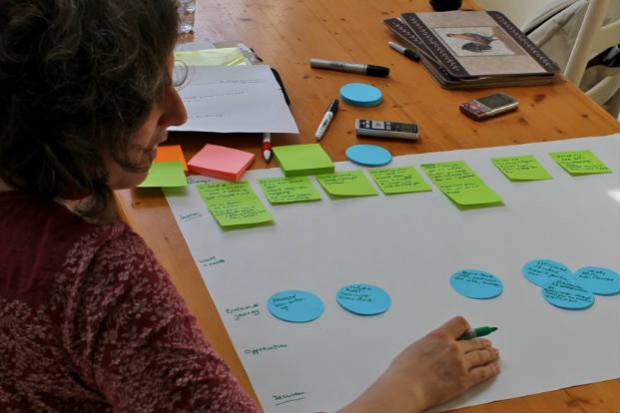 We are also collaborative. So many of the problems faced by government, both short and long term, require joined-up thinking. We know that most challenges don't sit neatly within departmental boundaries, so the Lab provides a great way of doing things across government and outside. We're on the lookout now for both larger and smaller Lab projects and will be continuing to tour departments and speak to people outside. We believe that better policy making comes from bringing together new perspectives, both within and outside Whitehall. We sit both literally and metaphorically in the same space as Open Policy Making, harnessing the best ideas available to policy makers – wherever they come from.
Finally we are open-minded. We know that we don't have all the answers and that the process of innovation and creativity is one of discovery. Policy Lab is a space to think differently, to come up with new ideas and try them out, fail and try again (fail better... try again!). In that spirit we'll be trying some smaller 'Lab Light' sessions too. That could be running a co-design workshop, or commissioning some ethnographic research. The aim is to test different techniques and get as many people as we can involved in the Lab and enthusiastic about doing things differently.
But we also want to be ahead of the game in identifying the newest ideas, the best techniques, and the most interesting people we should be working with. We want to hear from you about the things you've seen that you think we should try. Comment below or tweet us @PolicyLabUK.
If you would like to know more come and see us at our gathering of Lab friends on 16 July. Register here for a place.
Tell us what you think in the comments below, on twitter, or on LinkedIn.
Subscribe to our email notifications of new posts.